Happy Holidays From the Compli Family to Yours
December 19, 2018
By Melani Meister, Sales Manager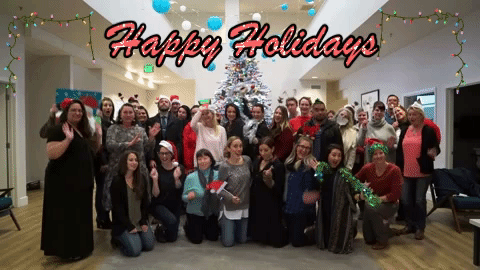 One of the joys of the holiday season is the opportunity to say thank you and wish you all the best in the coming year. We know that you have choices when it comes to compliance and we feel grateful to be working with you.
Our founder and CEO, Rachel Dumas Rey, started Compli over two decades ago because she saw the struggles that people faced in the alcoholic beverage industry and knew that she could help. To this day, knowing that our expertise helps people turn their passion into reality, and their reality into success, is what keeps us motivated.
Our clients are as diverse as they are hard working. We covet the relationships we've had with our clients for over two decades and take pleasure in establishing new relationships. We're proud that our partnership with Wine Institute has only grown stronger and we thoroughly enjoyed seeing new and familiar faces at our Compliance Workshops and other events throughout the year.
2018 has been an incredible year of growth and innovation and we are excited for what 2019 has in store. While compliance can be a challenge, our team takes pride in the work we do. There is no other place we'd rather be!
Happy Holidays from the Compli Family to yours!